Scooter Transport –
The scooter is the first step up the economic ladder for individuals and families in developing economies.
It is usually the first large economic purchase and it is transformative in its ability to provide mobility to a family.
It enables commuting to job opportunities, markets and education otherwise out of reach.
On a personal and family unit level, it is as powerful a force in creating available person-hours as a water well is to a village.
As such, a scooter is not only a prized possession, it is a very powerful statement of who you are as an individual and as indispensable as a smart phone is to a first-world hipster.
Unfortunately, some journeys are too long for a scooter, and a scooter is not nearly as easy to transport as a smartphone.
For instance, what if you're a college student and you need to make the long journey from your home to the campus?
Or, what if you go away to visit friends or relatives in a place too far away to practically travel by your scooter?
Around here, there is only one answer: You take your scooter along.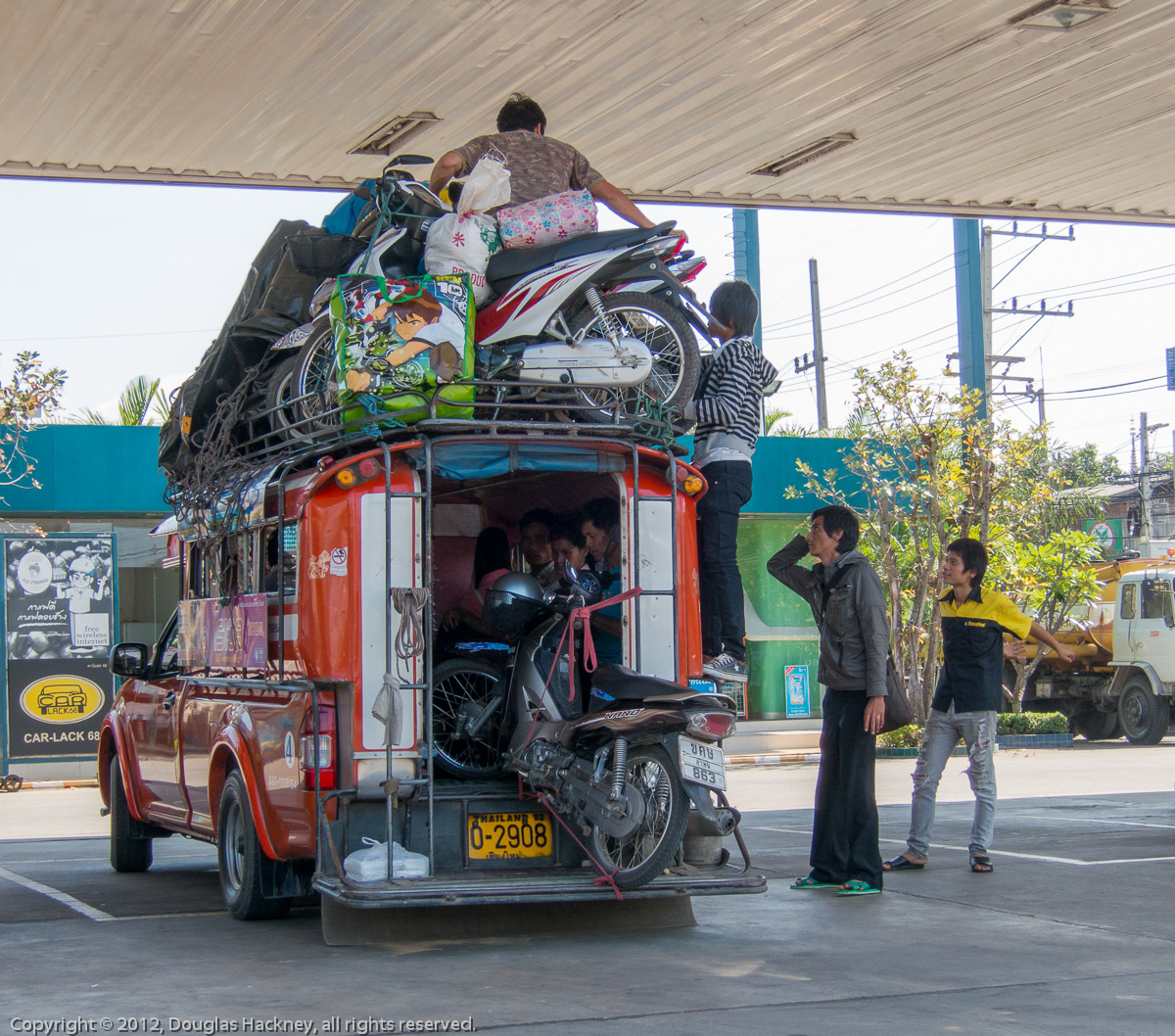 Taking your scooter along is, of course, all fine and good, but what happens when you arrive at your destination and you need to get your  scooter down off the roof of the Songtaew?
Well, it turns out that is no problem.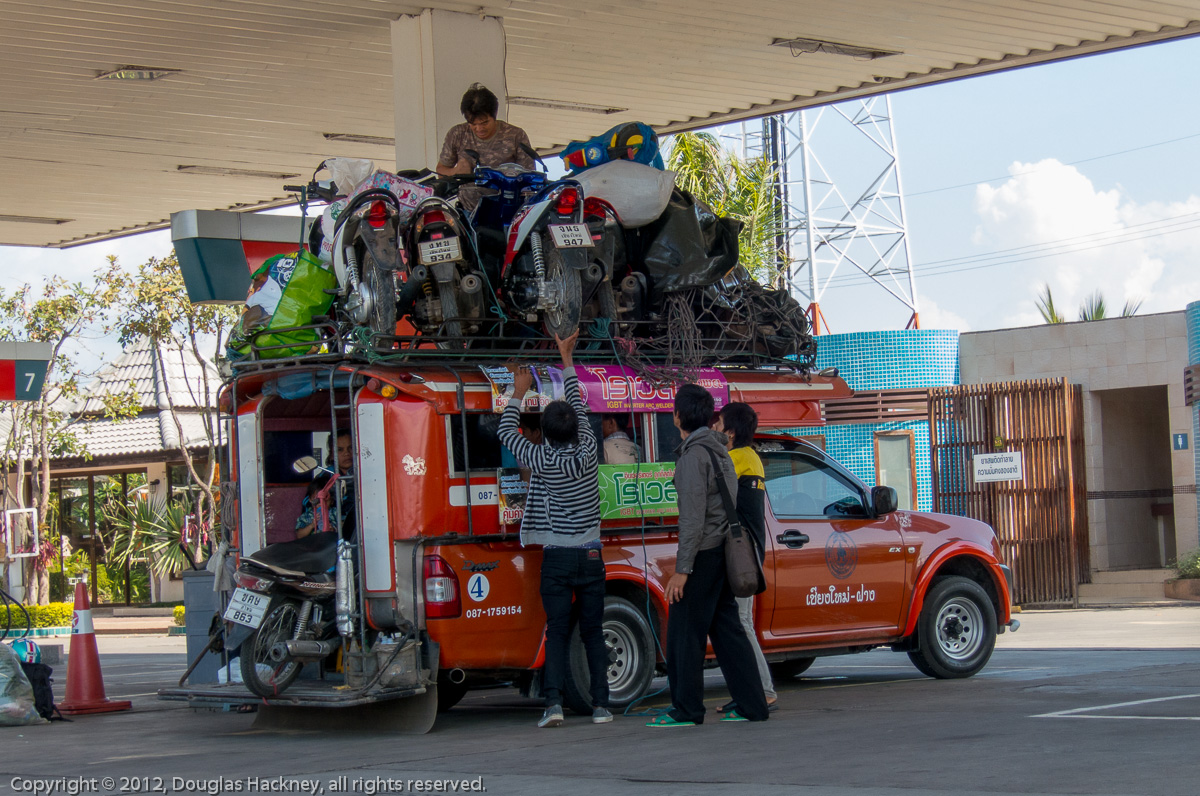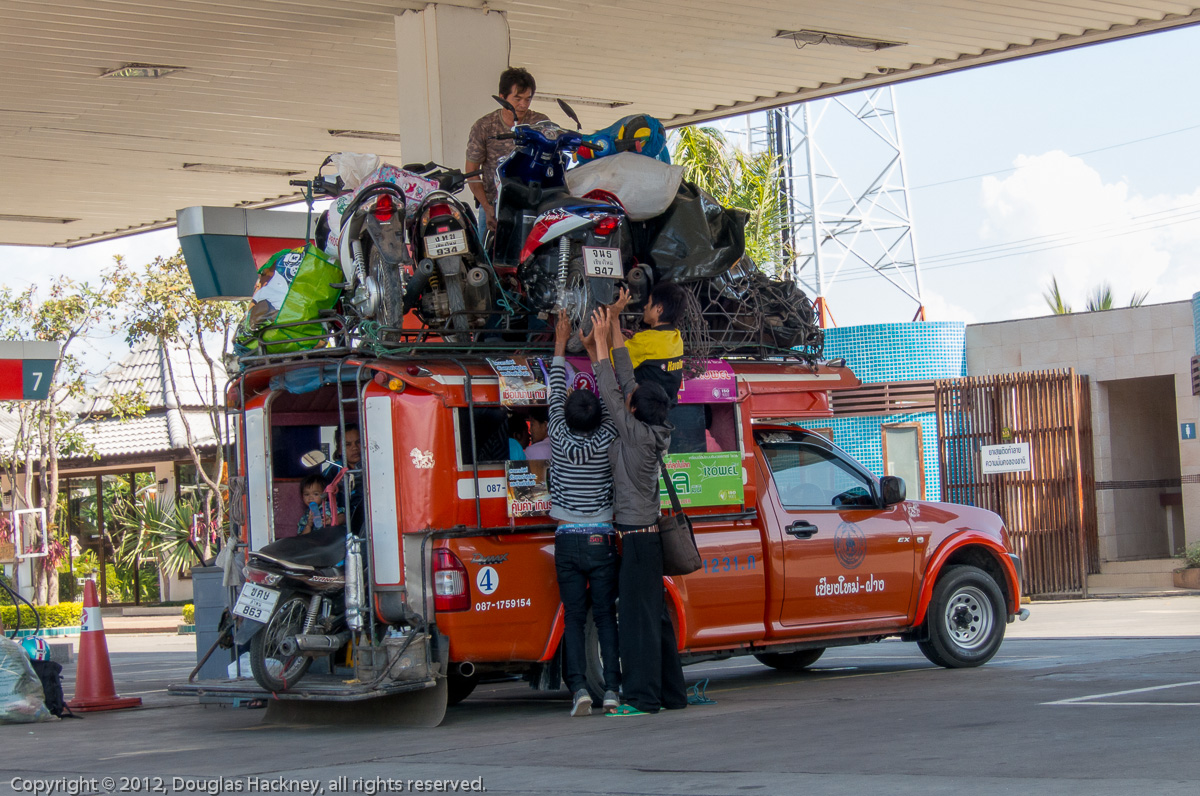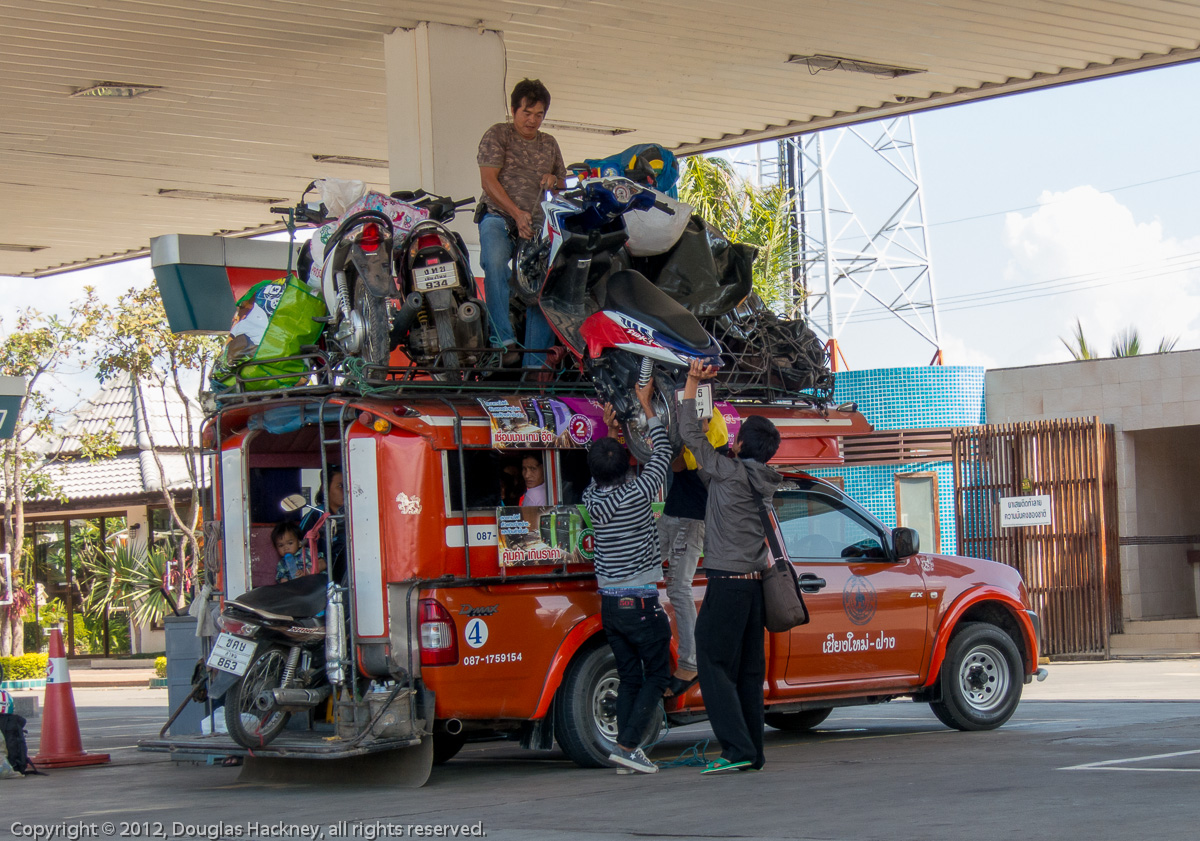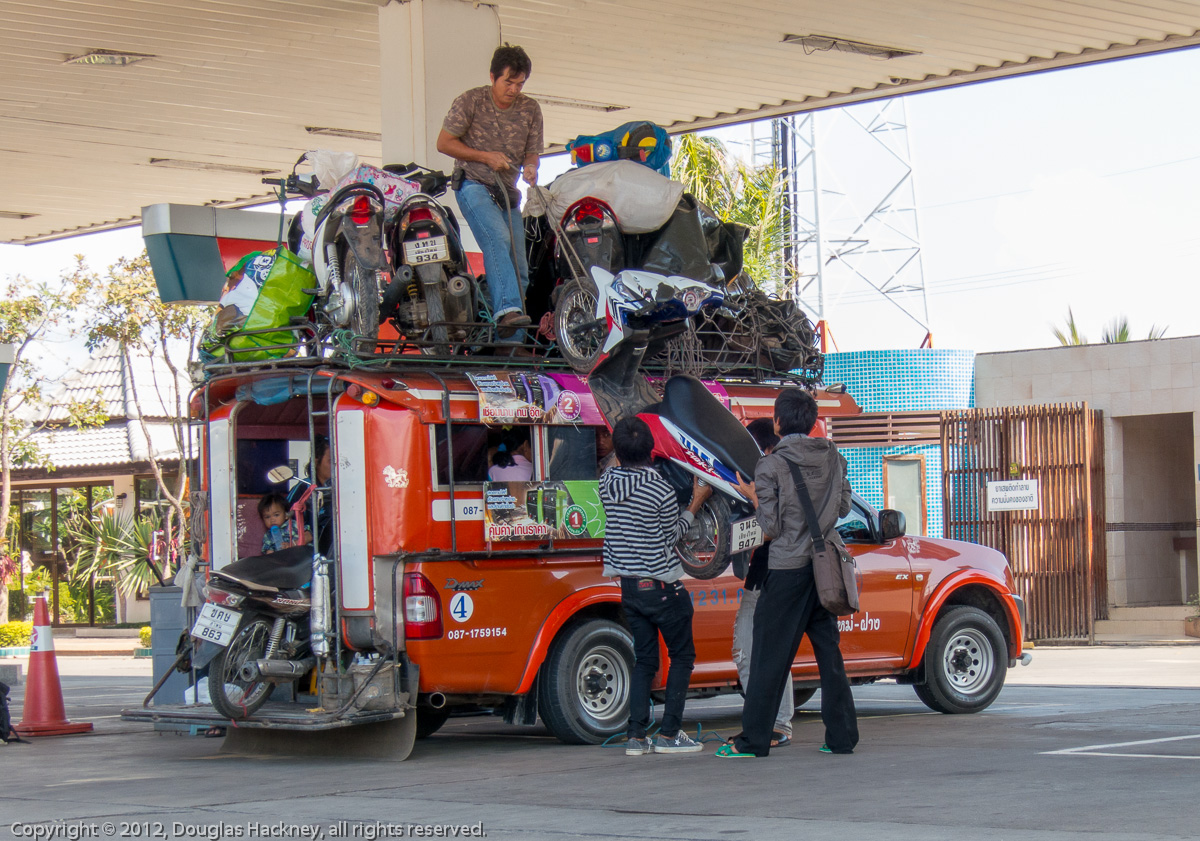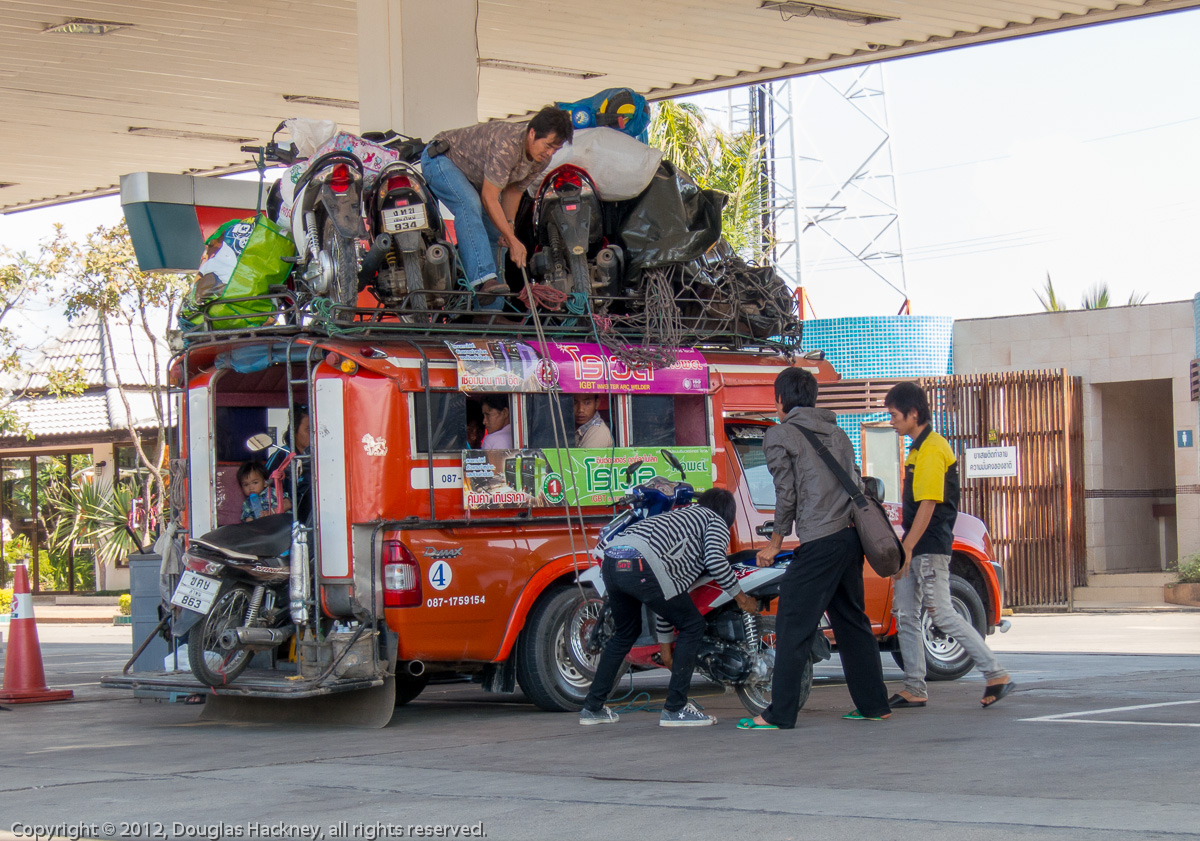 As the Songtaew pulled out of the station, the kid in the black pants and shoulder bag was sitting sidesaddle on the scooter sticking out of the back of the Songtaew, calmly smoking a cigarette, heading on into Chiang Mai.