Wachirathan Waterfall –
There are a LOT of waterfalls in Thailand. Thousands. Who knows, probably tens of thousands.
Some of them are close to cities, easy to get to and are fully developed. Others take a few days of trekking to get back to them.
One of the former is Wachirathan, which is an easy hour or so from Chiang Mai.
This time of year, just after the wet season ends, is optimum for waterfalls. Wachirathan is no exception, and is flowing full force and blowing off tremendous clouds of spray.
You can see the spray in this shot, but it doesn't, in any communicate the scale of the falls.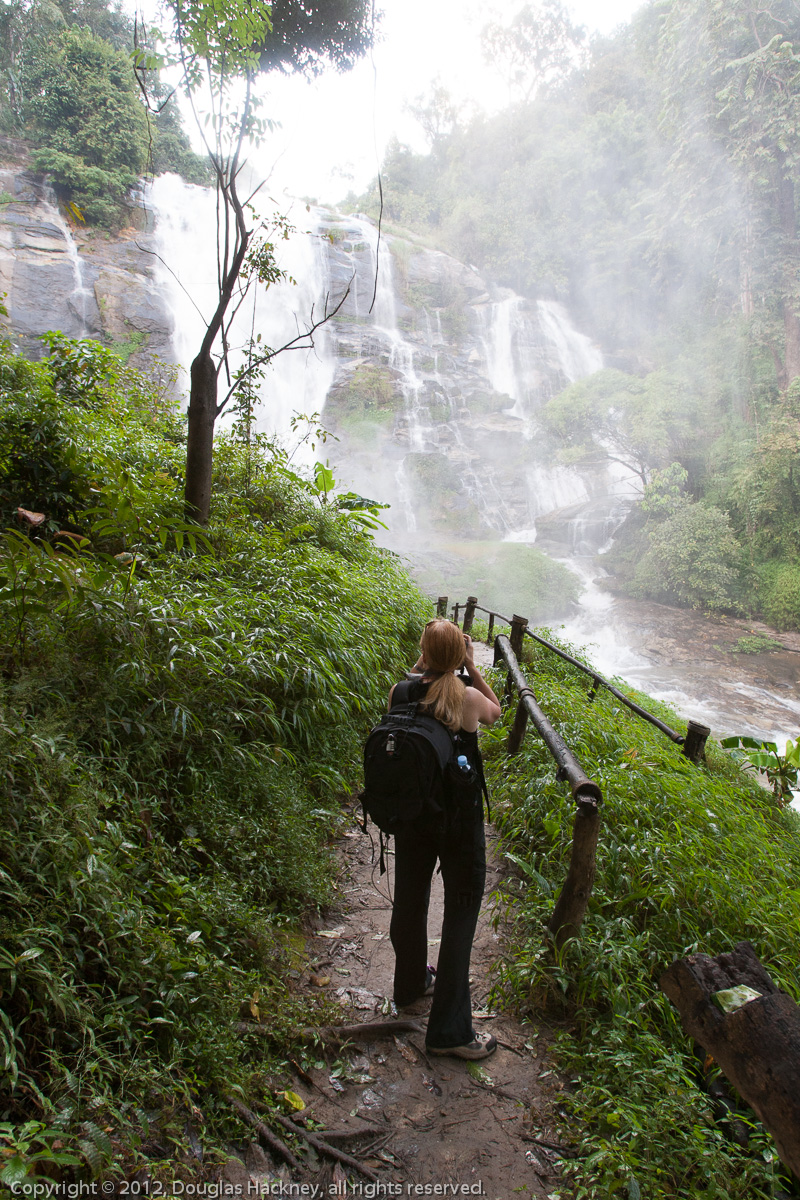 This panorama is a good overall of the falls and the valley, but, again, doesn't communicate the scale.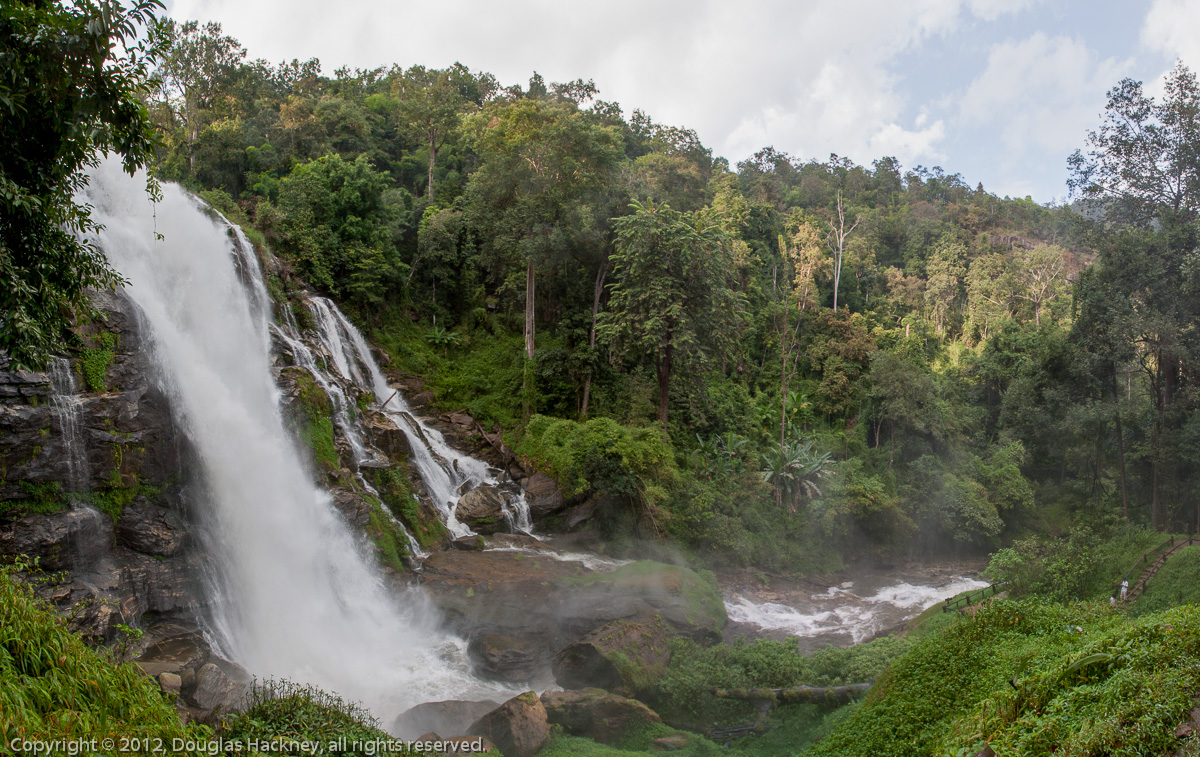 So, about the scale…
See those little white things in the lower right corner?
Those are people.