The Wild Sunflower Field –
In northwest Thailand there is a field, a mountainside, actually, that's covered in wild sunflowers.
If you are there at the peak bloom, it is quite a sight.
We were there at the peak bloom.
We got up and out early, so we were able to stop and shoot some flowers on the opposite side of the valley.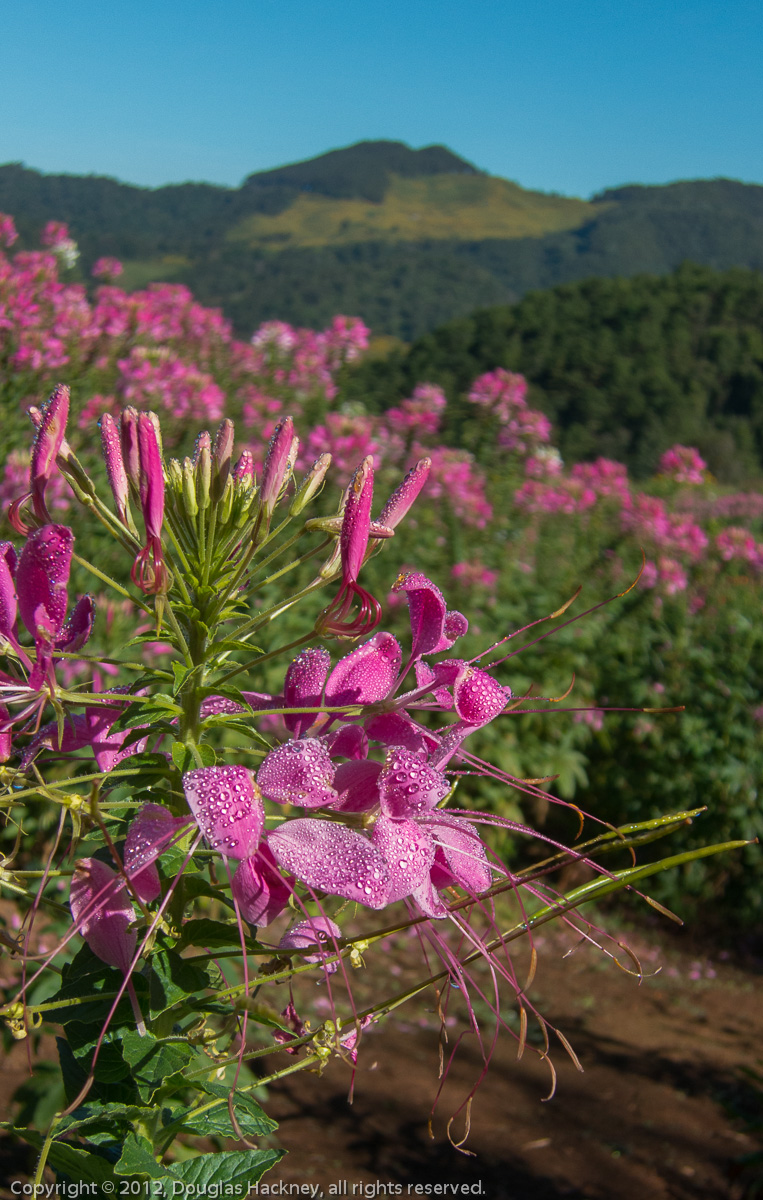 Before the sun burned the dew away…

The wild sunflowers flow down the mountainside…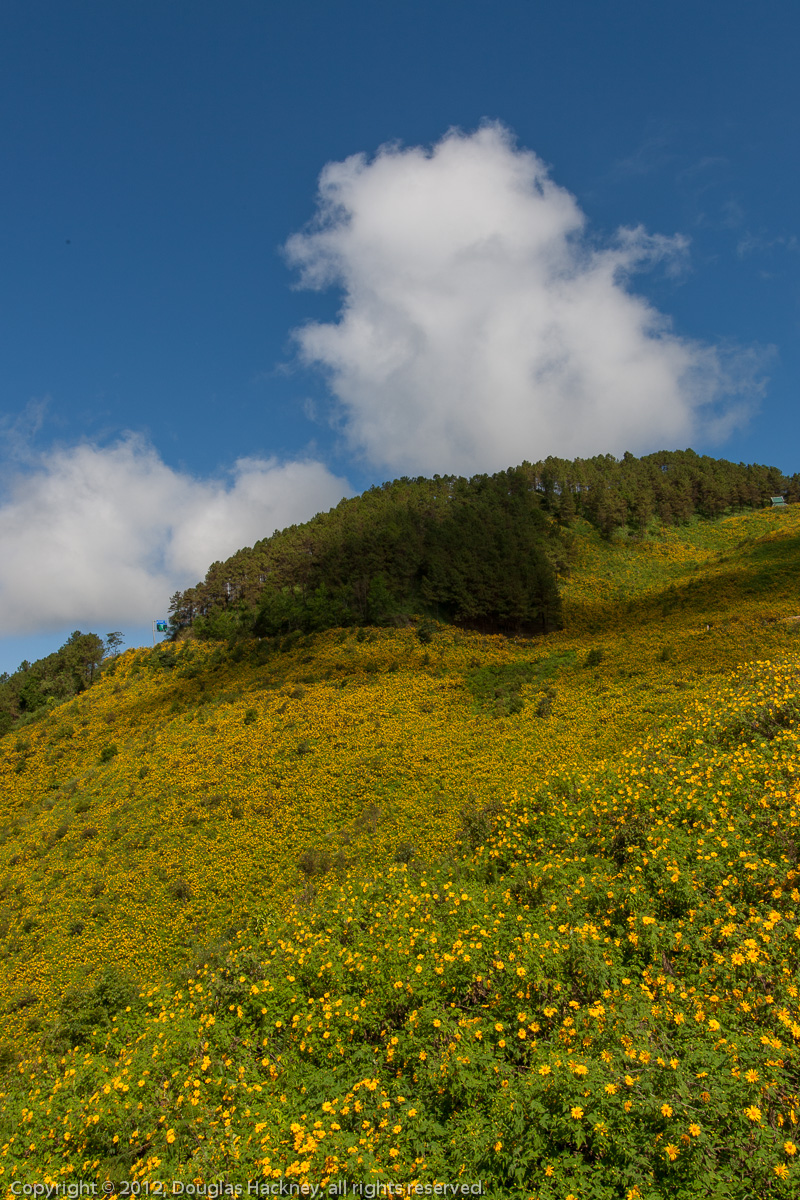 and though innumerable in number, are each uniquely beautiful.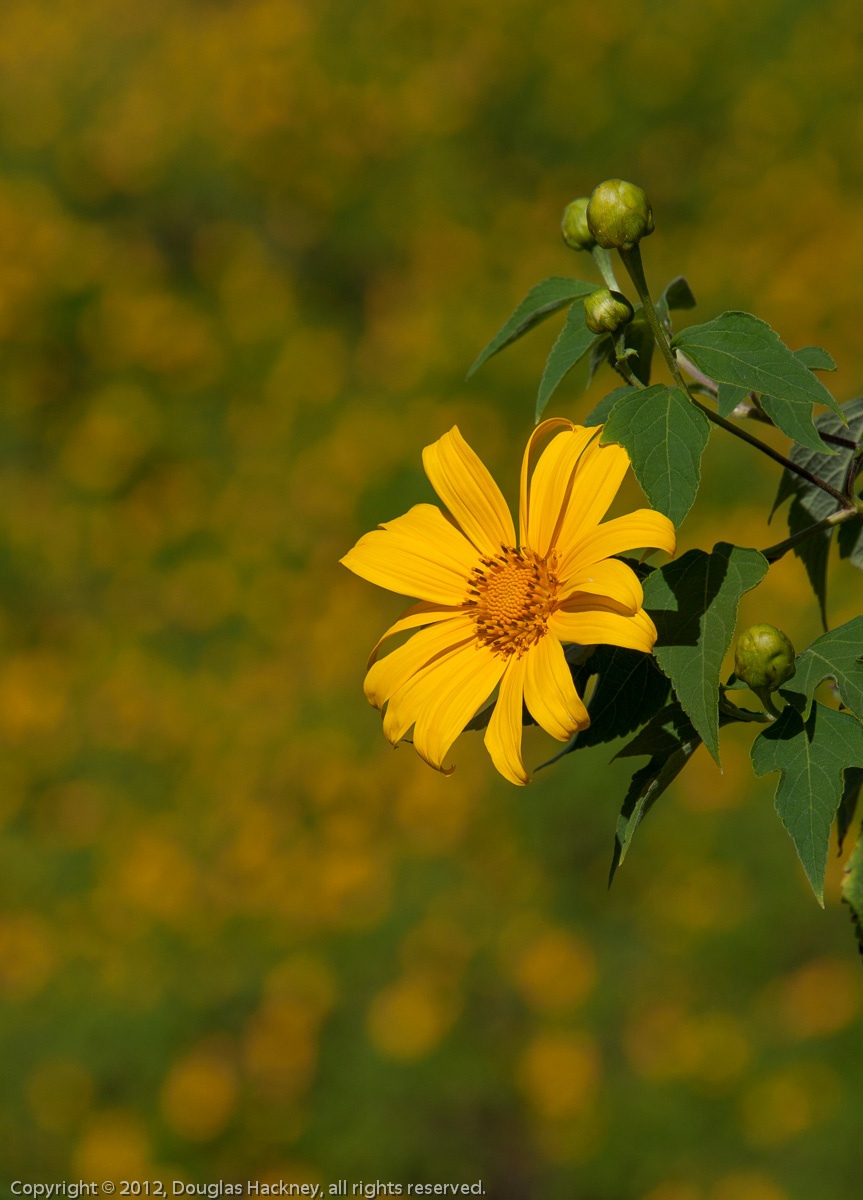 Each one is part of a vast picture, a landscape of jungle and mountain that recedes into the horizon in all directions.

It was a very good stop,  the first great experience of many that day.
Needless to say, Steph, who has a collection of wildflower photos from all over the world, was a very happy girl.