Hill Tribe Clothing –
One of the great treasures of the world are the small regional and district museums scattered around the planet. They often contain samples of local history and insights available nowhere else, not in any guidebook, on any website or in any national level institution. Comparable to state, county and city museums in the U.S., we seek them out and try to stop whenever and wherever we find them in the world.
Today we visited the Mae Hong Son Provincial Art and Crafts Center in Chong Kham, Thailand, here 19°17'9″ N 97°57'41" E
They had a rich display of the local hill tribe native clothing that I thought was worth sharing.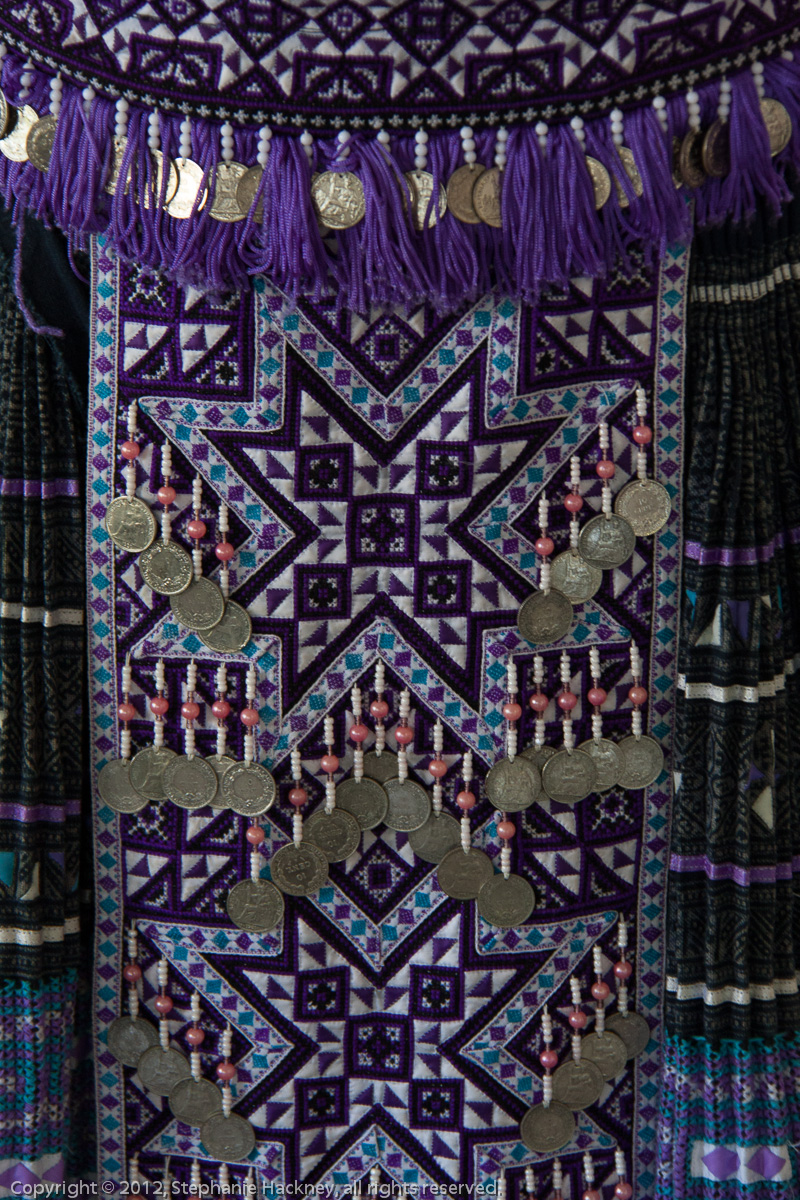 Thailand's Karen hill tribe and its long-necked women get most of the attention due to their unusual physical appearance, but there are a wide variety of hill tribes and communities, each with their own unique clothing style.
We later saw many of the non-festival samples of these clothing styles being worn by people out in the rural areas going about their everyday lives, so we can testify that this is not a historical display, but one of contemporary clothing for these peoples.