Why We Wander –
There's a reason why we choose to wander about on our own.
We've tried group tours. Once.
We quickly learned that we are not group tour type of people.
That's not to say group tours are not good.
They have many features, chief among them that someone else handles all of the logistics.
But, we're not group tour type of people.
So, we wander about.
On our own.
That means that we, inevitably, get lost.
That also means that we, inevitably, stumble upon some of our most rewarding adventures.
Today was one of those days.
This is the story of our day.
Today.
We weren't lost, exactly, when we stumbled upon our first discovery.
We just saw it, thought it was interesting, and we pulled over.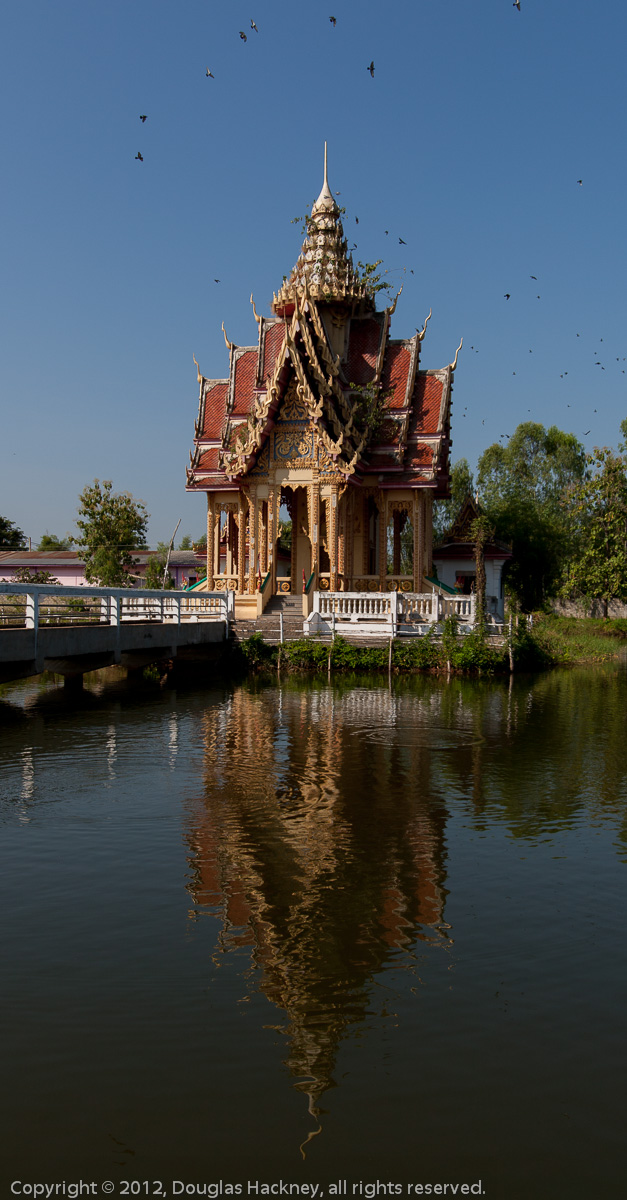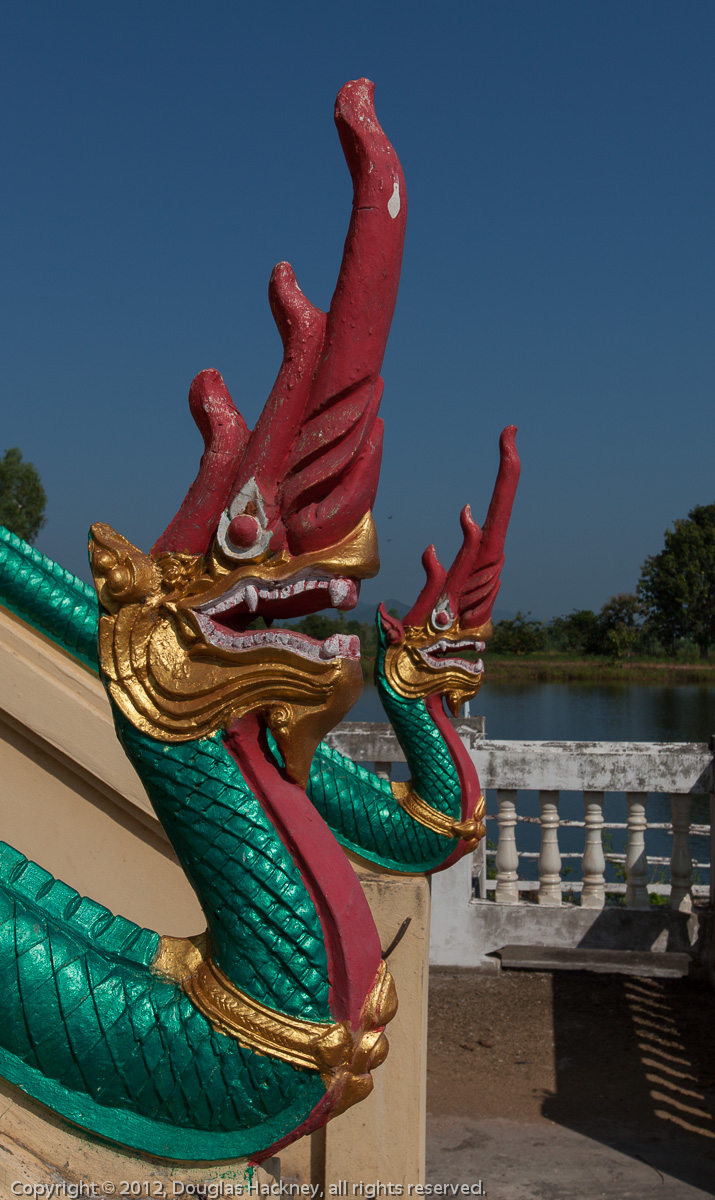 It's that flexibility and freedom that we enjoy the most.
We're not locked into anything, and we can, and do, change our minds about what we want to do that day. A lot.
It all depends on what we come across.
For instance, when we saw some of the local bananas, which are renowned for tasting like sweet custard, on sale along the road, we pulled over and bought some.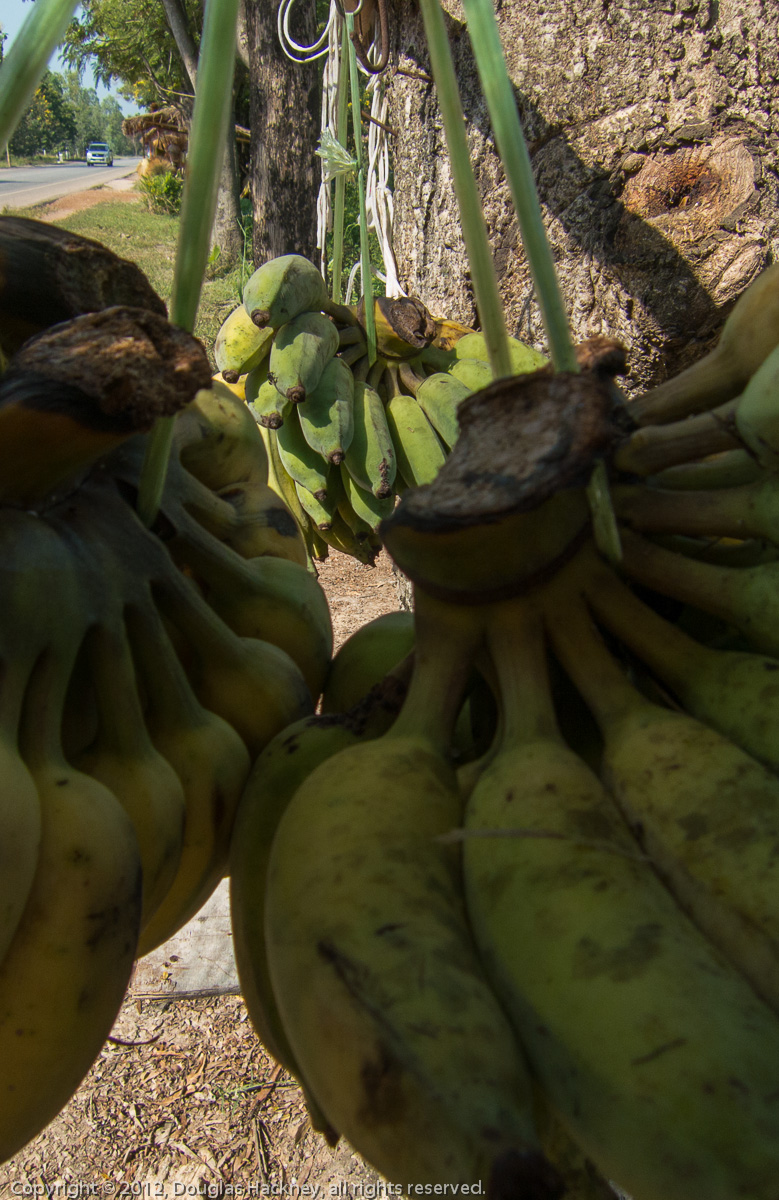 Of course, when you stop to buy something from a roadside vendor who lives in a house behind his stall, you are likely to meet the neighbors.
In this case, the neighbors were all making the materials required to weave big baskets used to cage fighting roosters, which are very prized possessions here.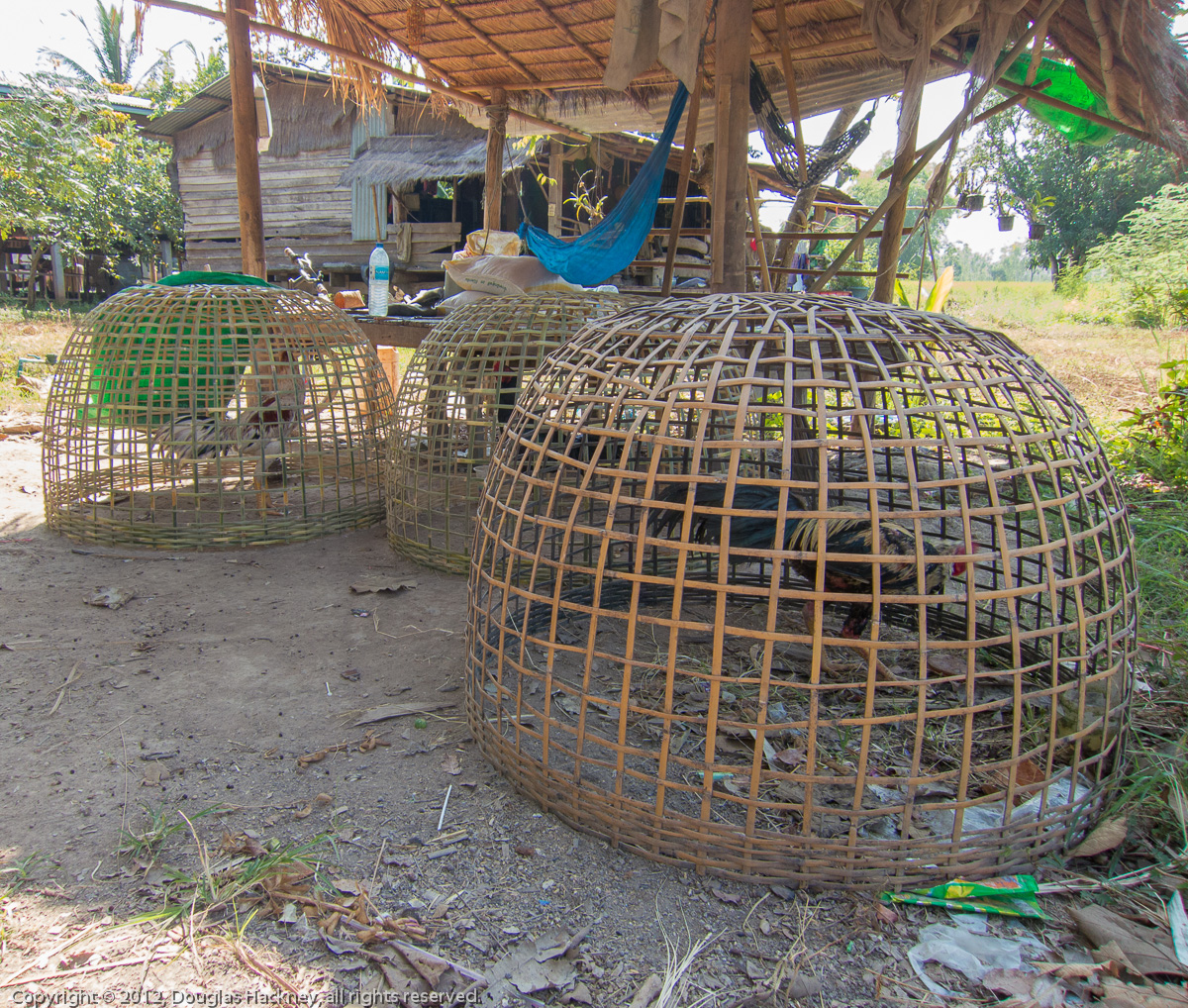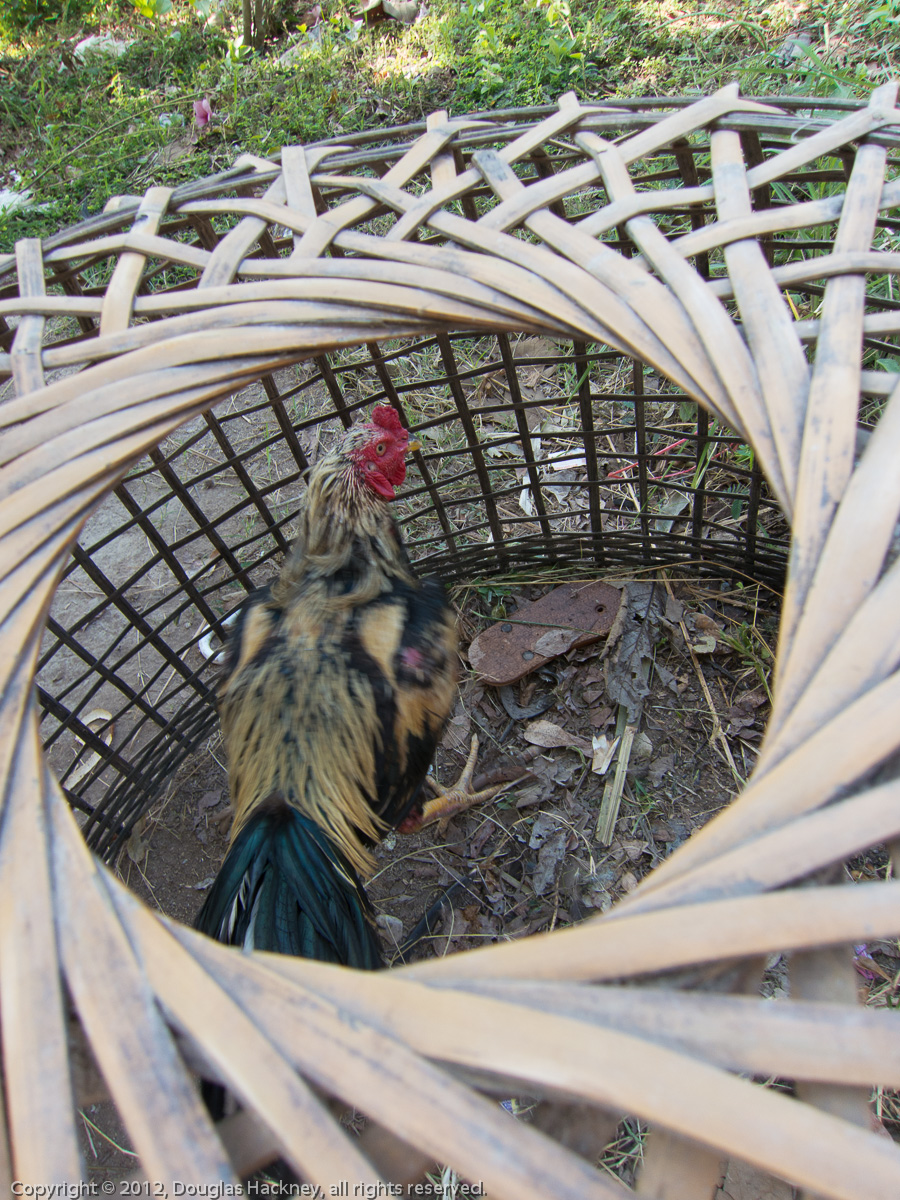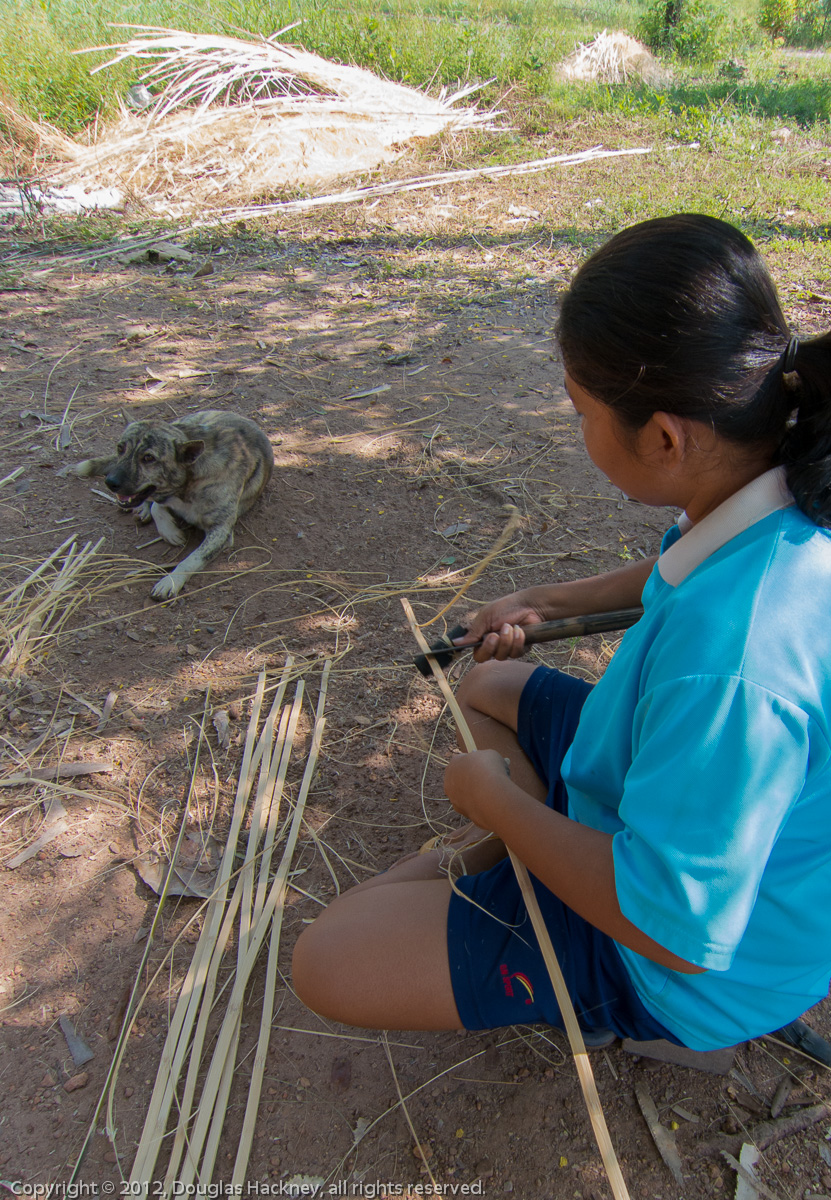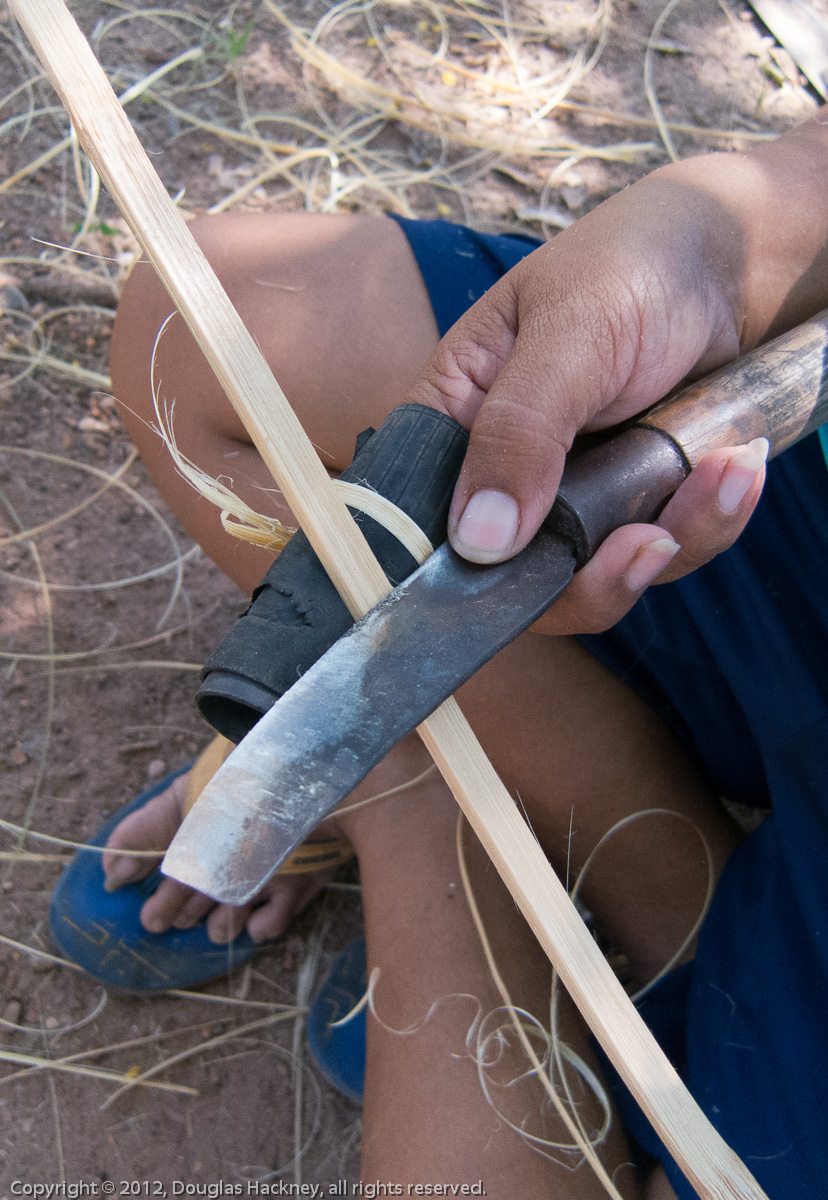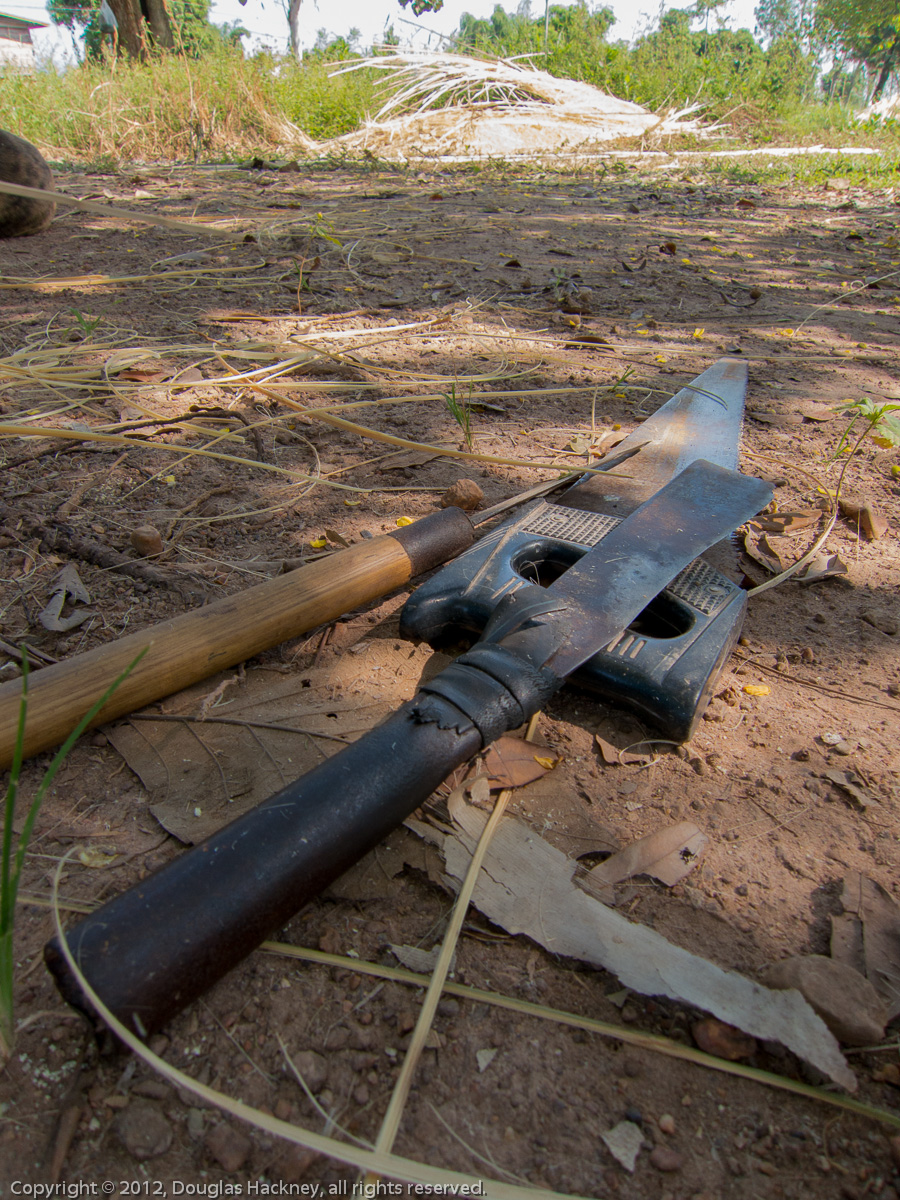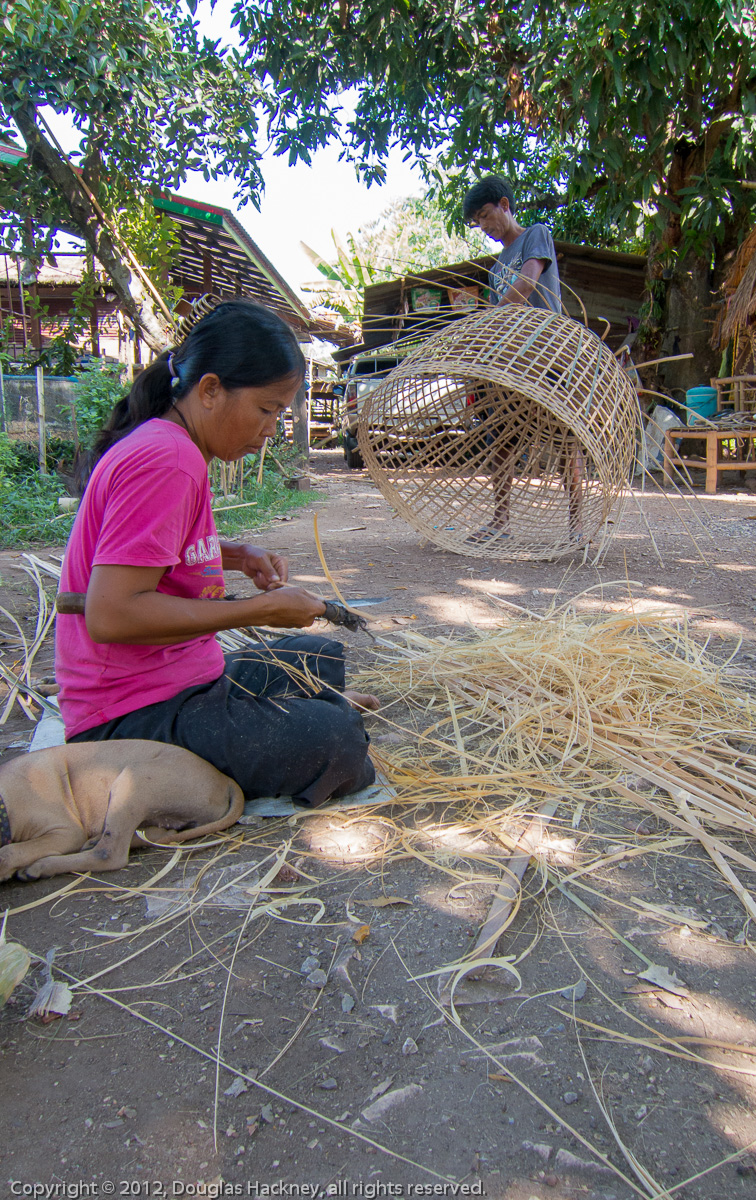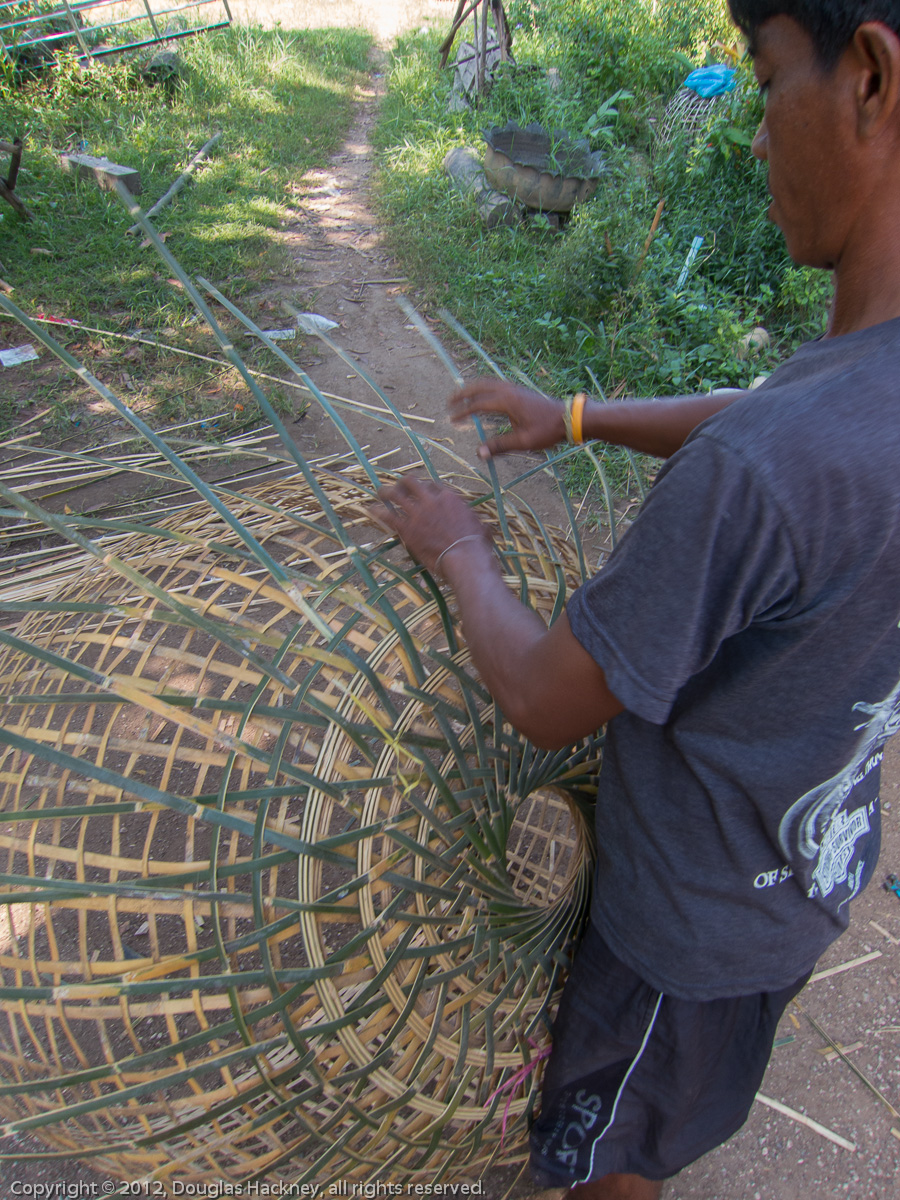 A lot of times, it isn't anything spectacular that draws our eye. It can be the local landscape, in this case, rice fields.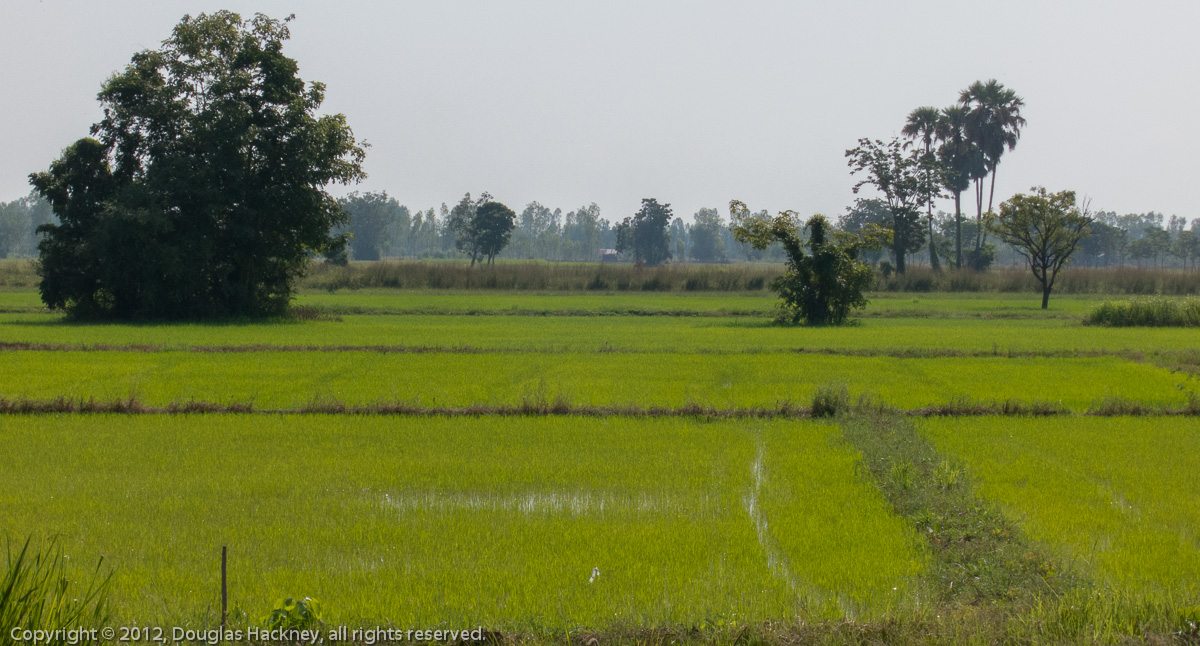 Or, it can be a fleeting glance at something; something that piques our curiosity; something that we'd like to learn more about.

Sometimes, though, it is something gigantic.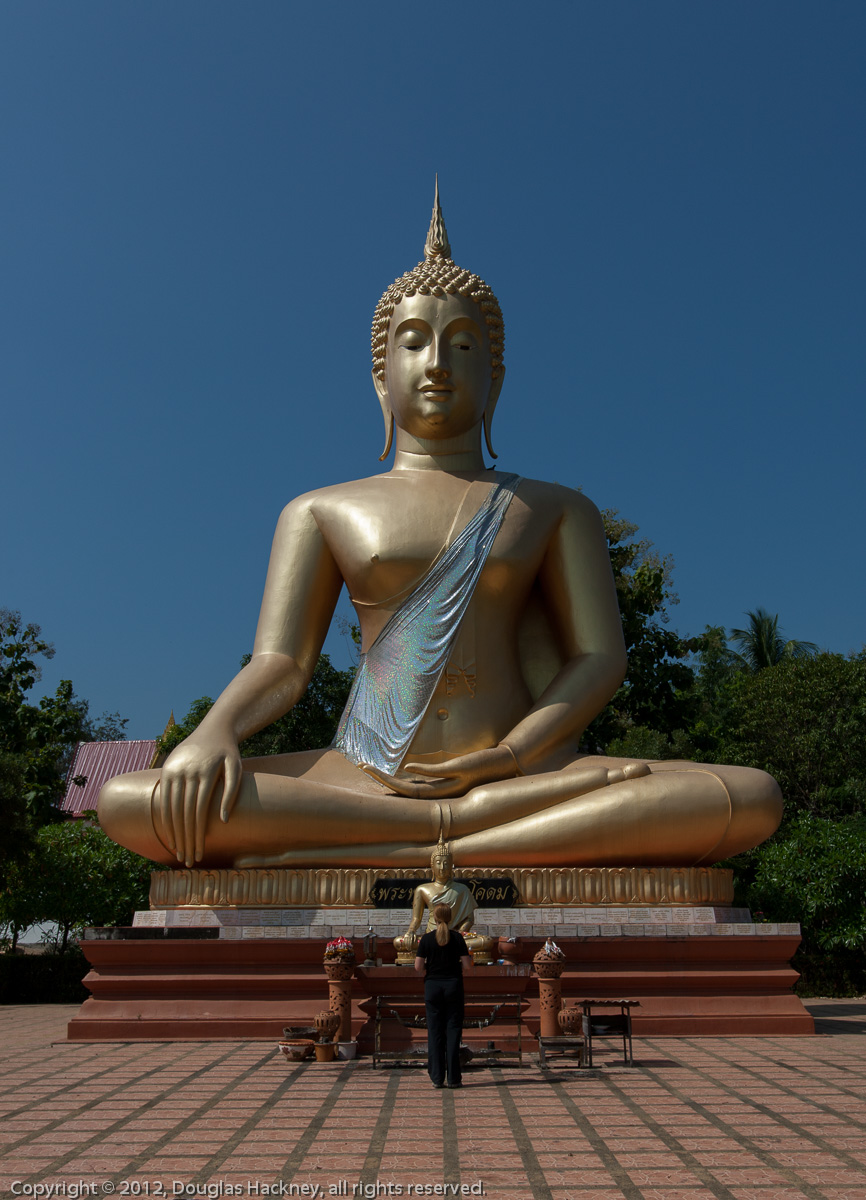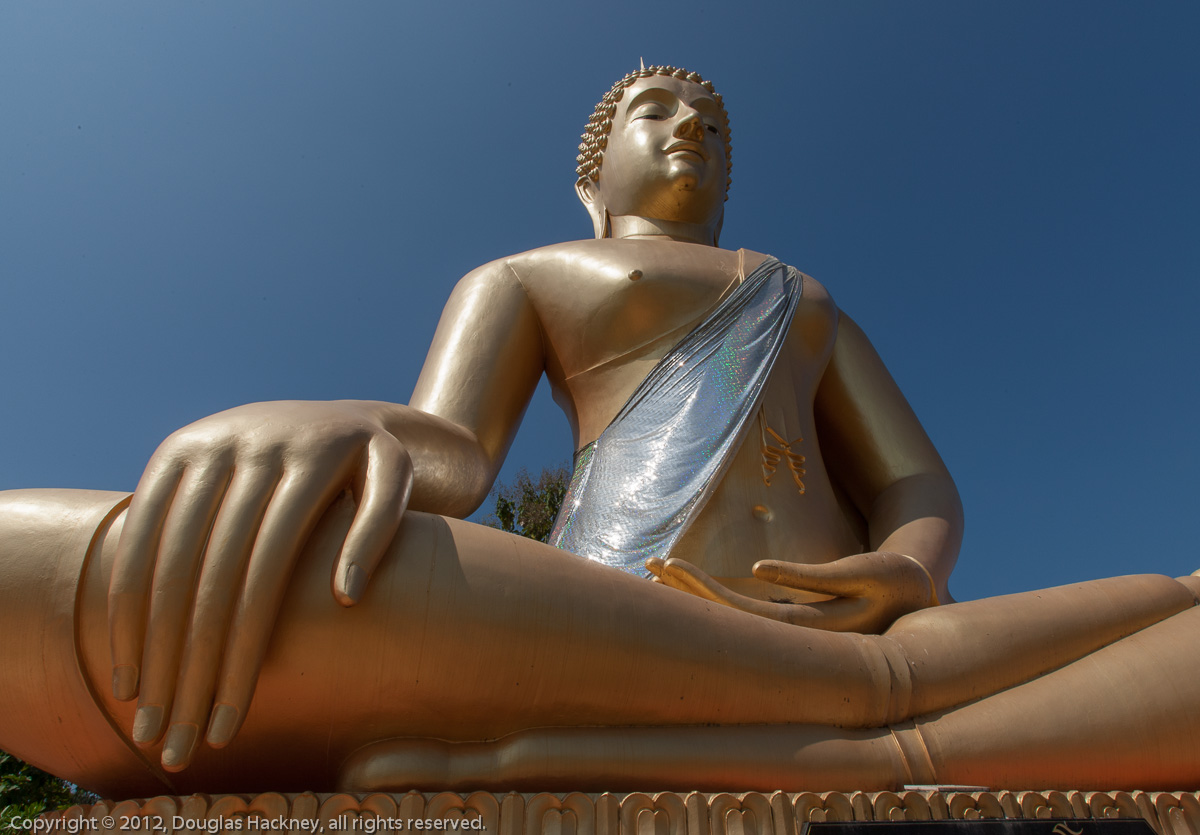 But with interesting details.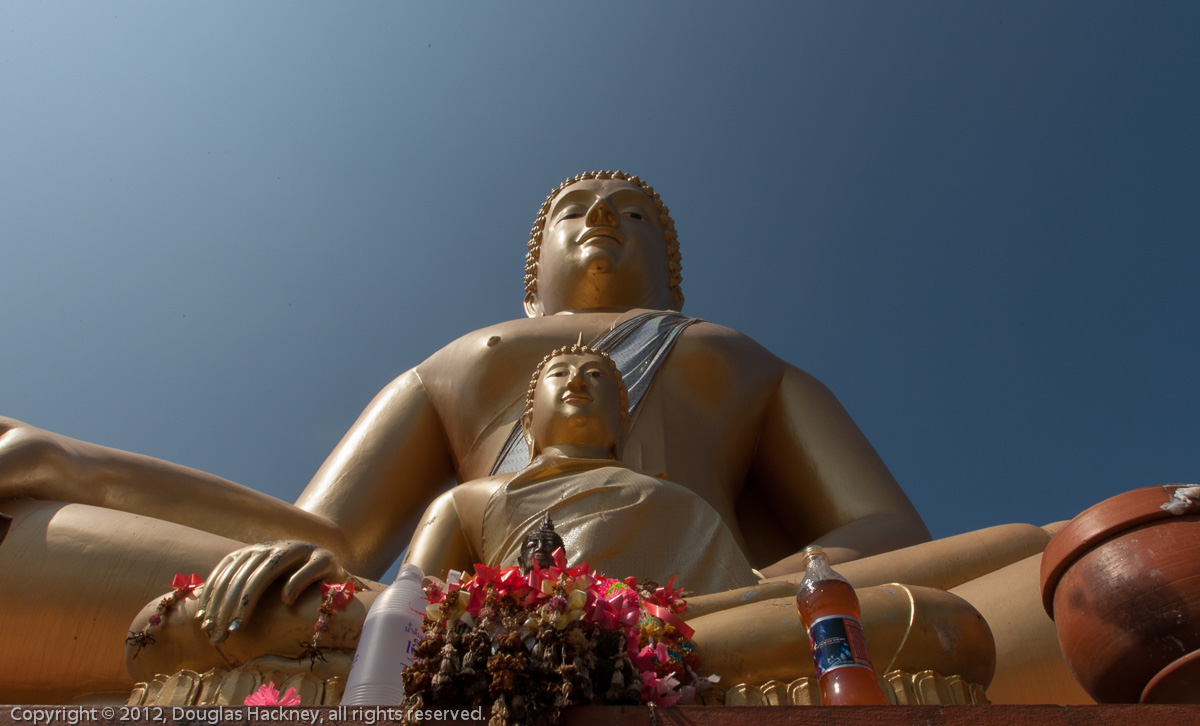 It's not always huge gilded statues.
Sometimes—actually, most of the time—it's everyday people doing everyday things.
Our primary interests are how the regular people of the world live their everyday lives.
Consequently, when we see regular people doing regular things, we stop to learn more.
For instance, we'd never seen machines working up a rice field for planting, so we stopped to watch.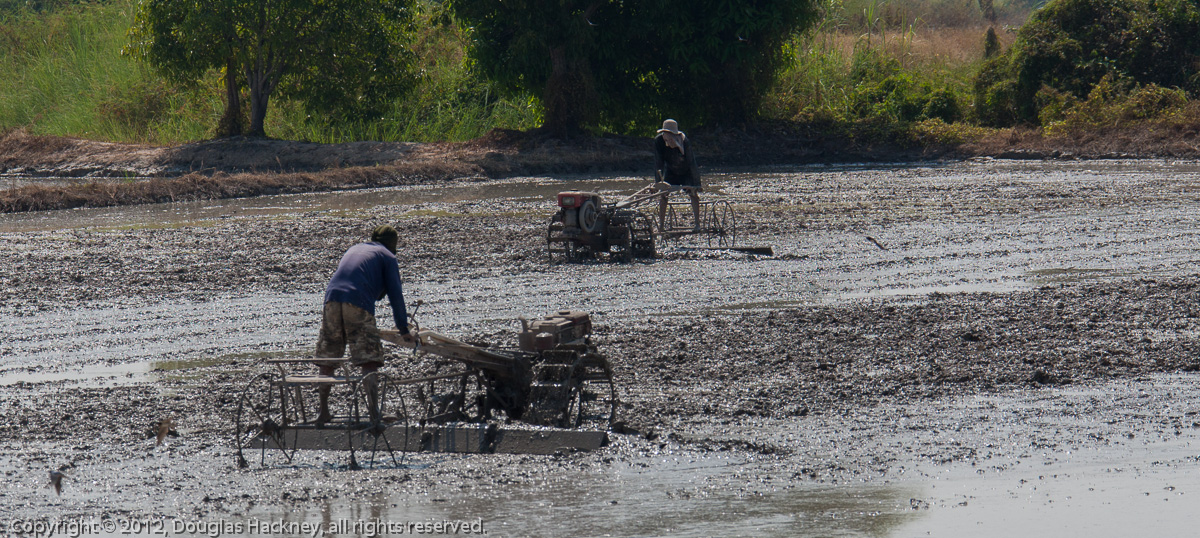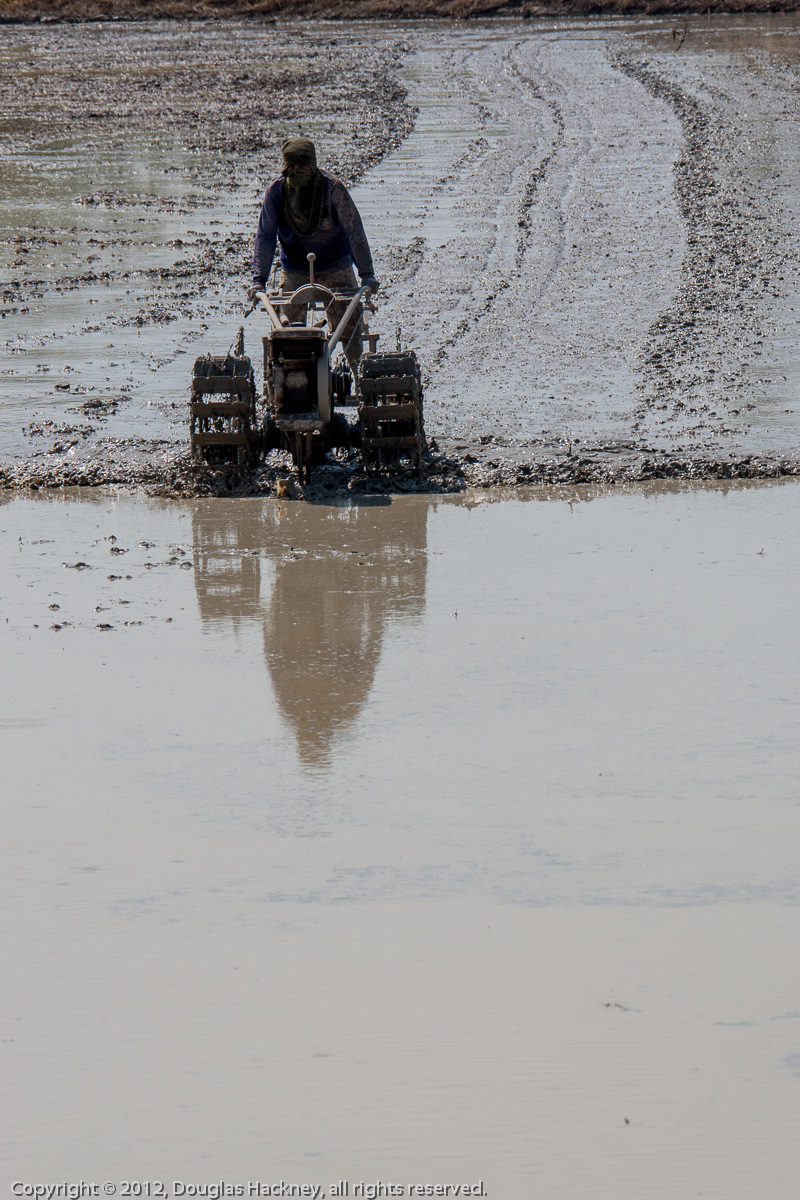 That stop also gave us a chance to answer our fleeting glance question from earlier in the day. Parked just down the road from this field was another of the utility trucks popular with the local farmers.
Simple and utilitarian, they use the same motor as the rice field machines. This means common spare parts, common consumables, lots of local knowledge and quick repairs. It all adds up to lower operational costs.
These vehicles are basically the same as the ones we saw in China except that the Thai versions use a more modern motor. The Chinese motor is an antique design that uses an open-bath water jacket cooling system. The Thai motors are modern, sealed and pressurized water cooled engines.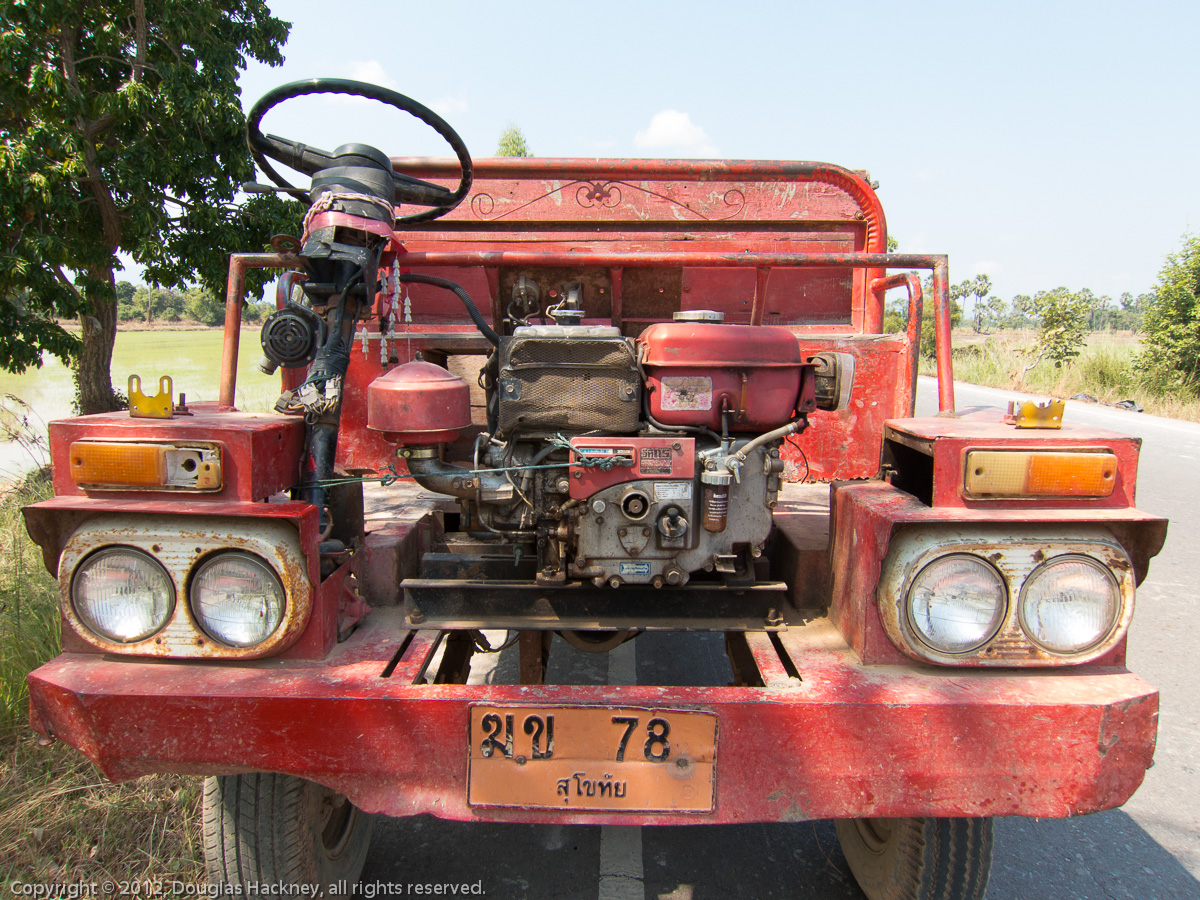 But even though simple and utilitarian, they are not without their charms.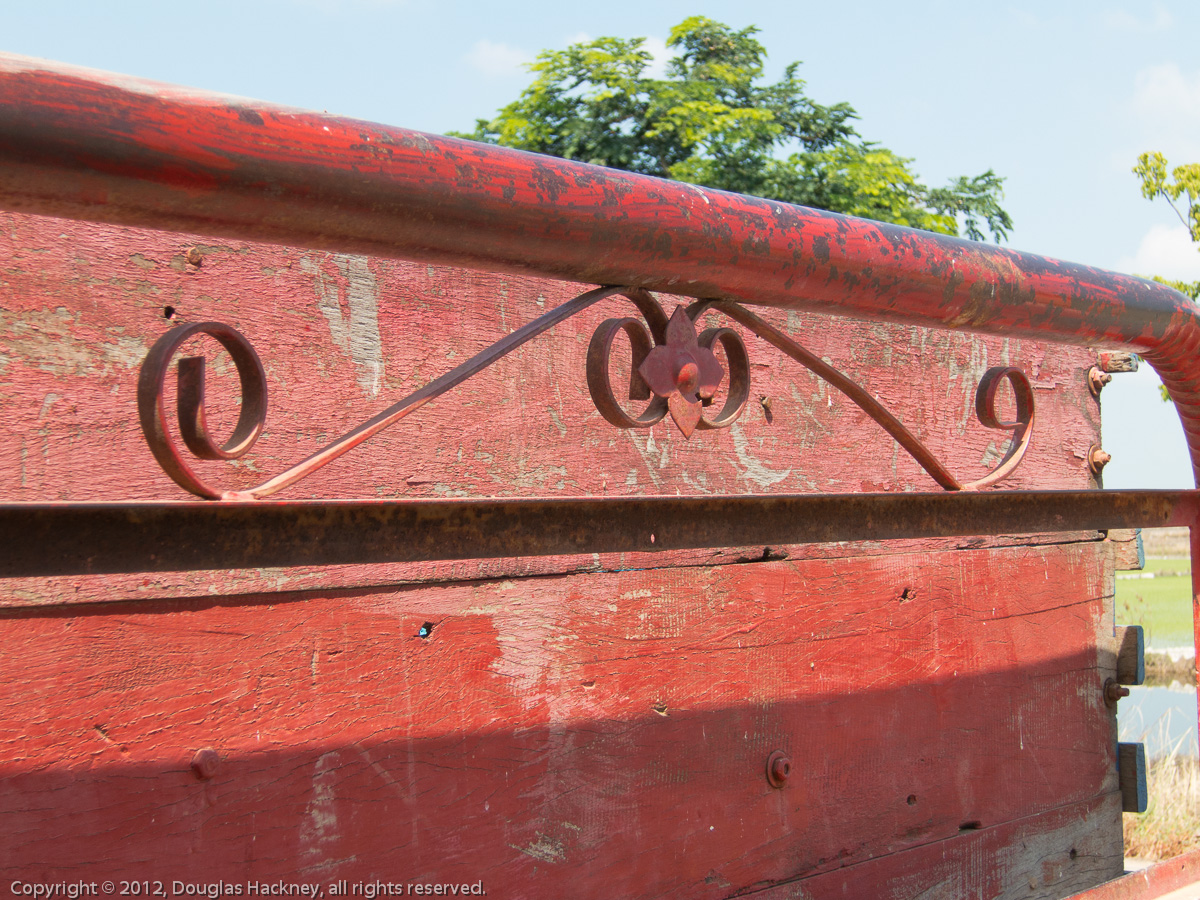 Driving on our own gives us the opportunity to explore the small back roads that contain the real life of a country.
On this day, we were treated to some of the rice farmers' homes, some of which were interesting combinations of old, traditional, and new.
We eventually got lost, as we often do, but wound up arriving at our day's destination by a small back road, a road that we would have otherwise never traveled.
Just outside our destination town we both yelped and I hit the brakes. I backed up slowly and then pulled in the entrance.
A place filled with water and flowers awaited.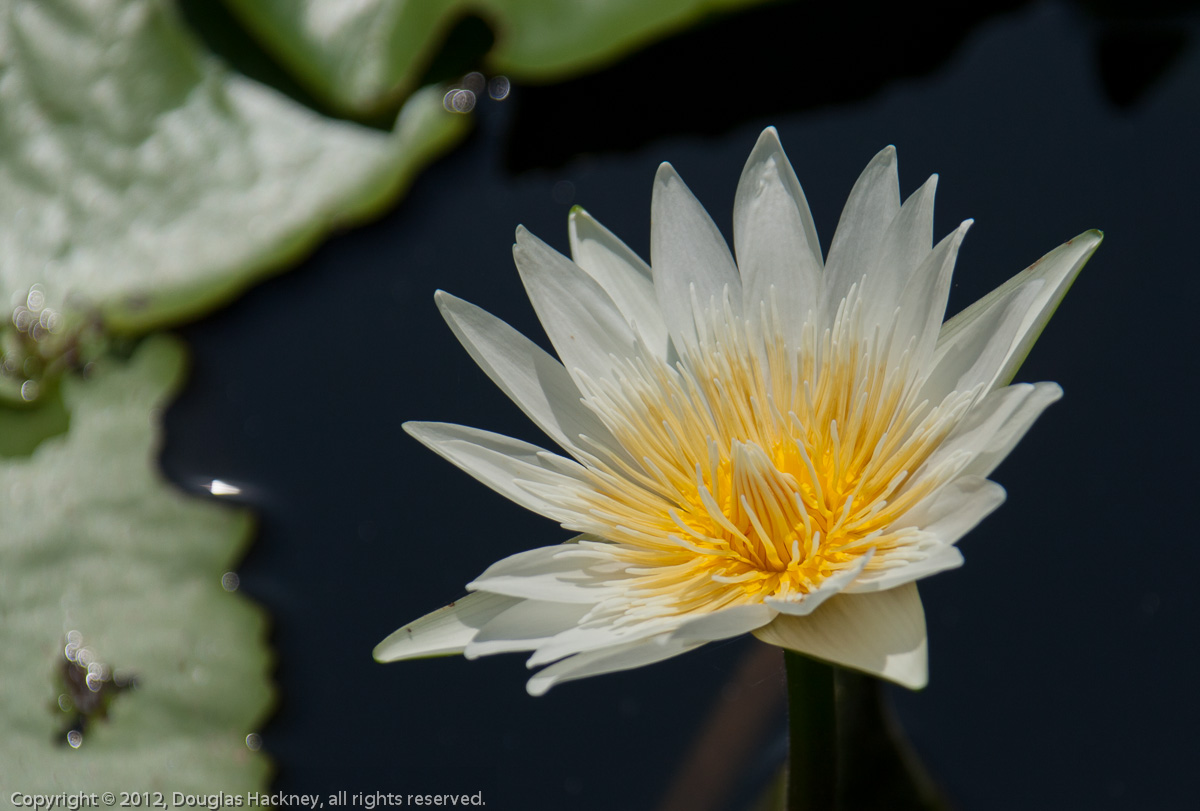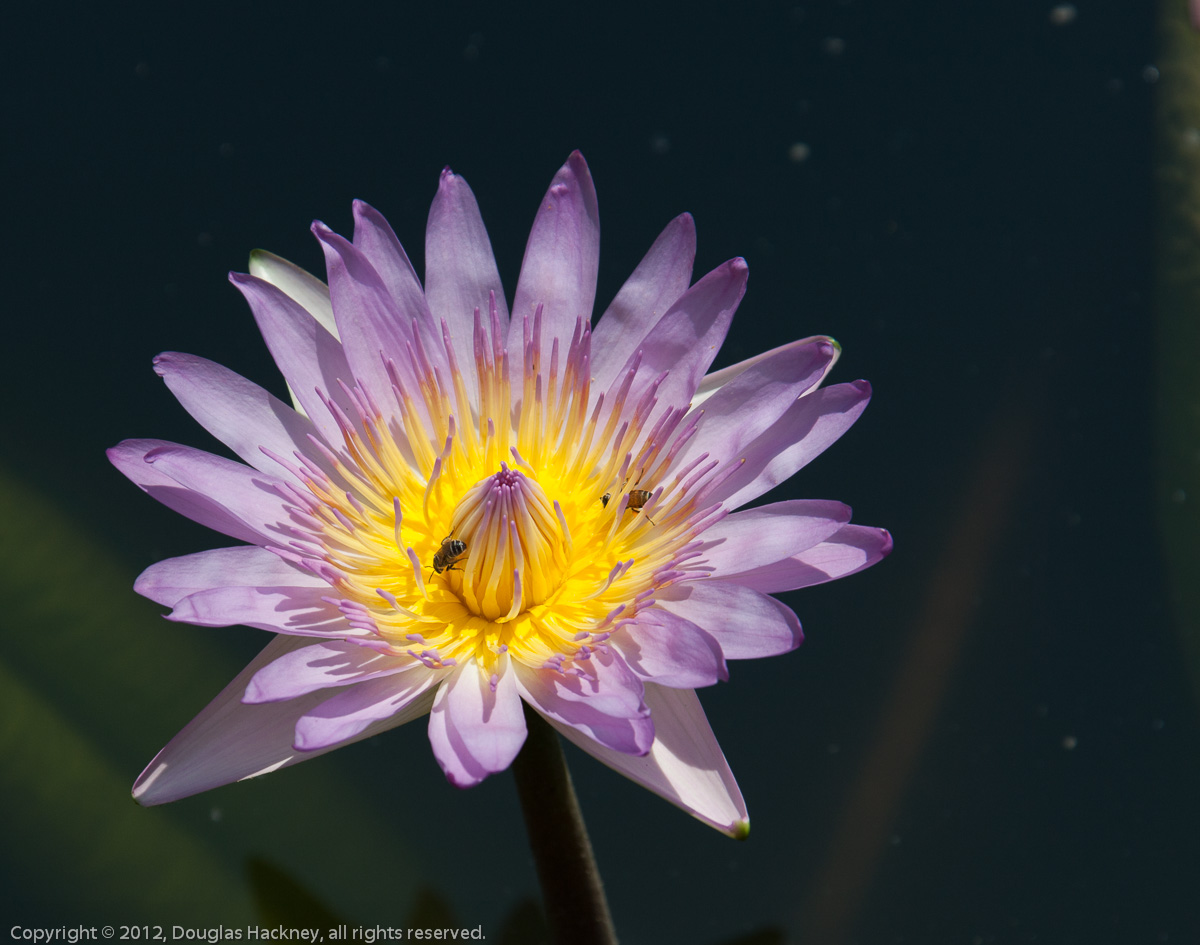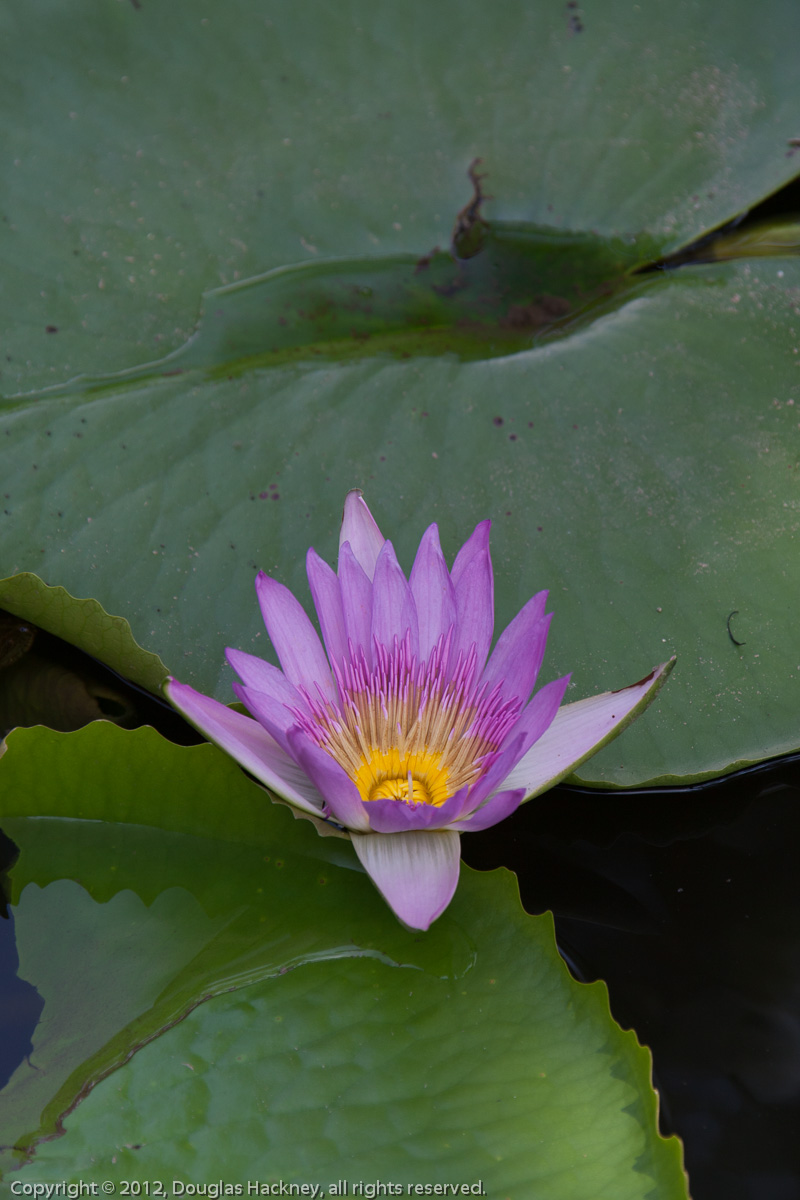 But, it wasn't just about water and flowers.
It was also a gateway into a very special place; a place of ancient power, secrets and revelation.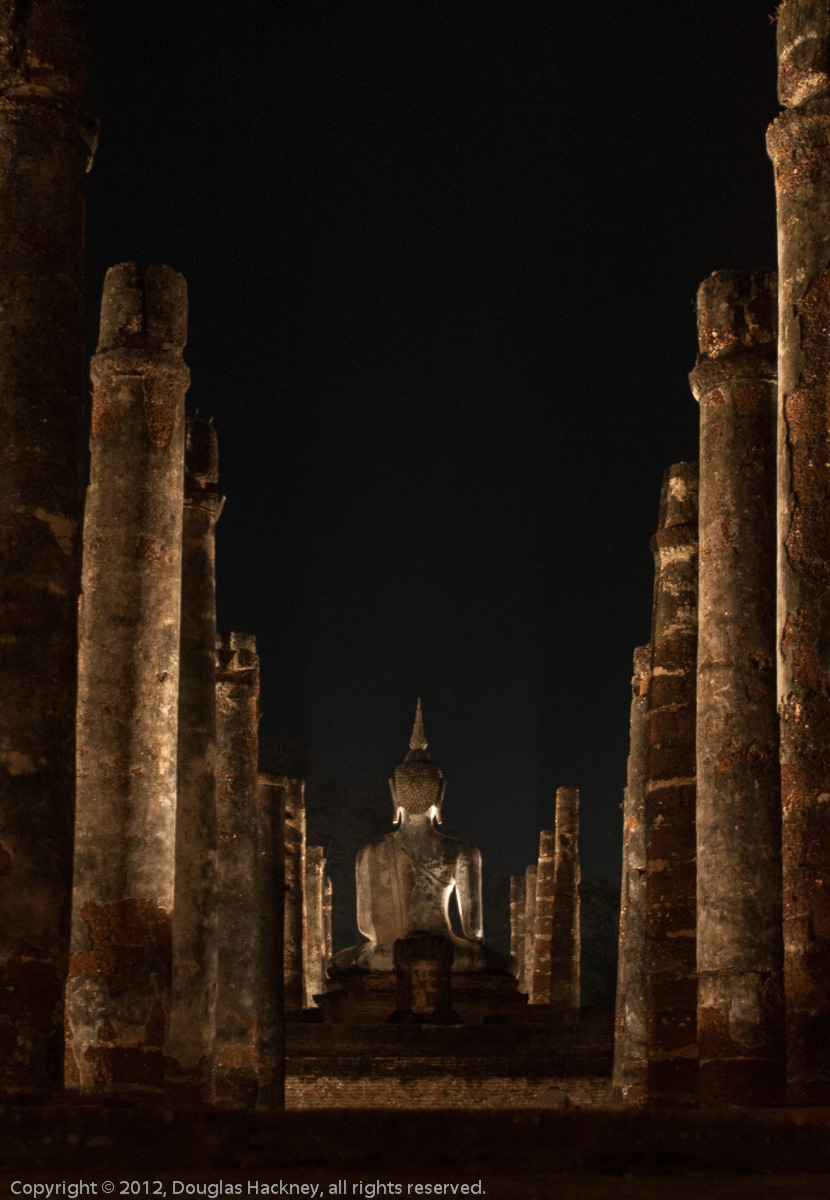 It is a place of remarkable beauty; beauty both close at hand and beauty buried deep in the jungle.
But, those mysteries, and their stories, must wait for another day.
This was our day.
Today.